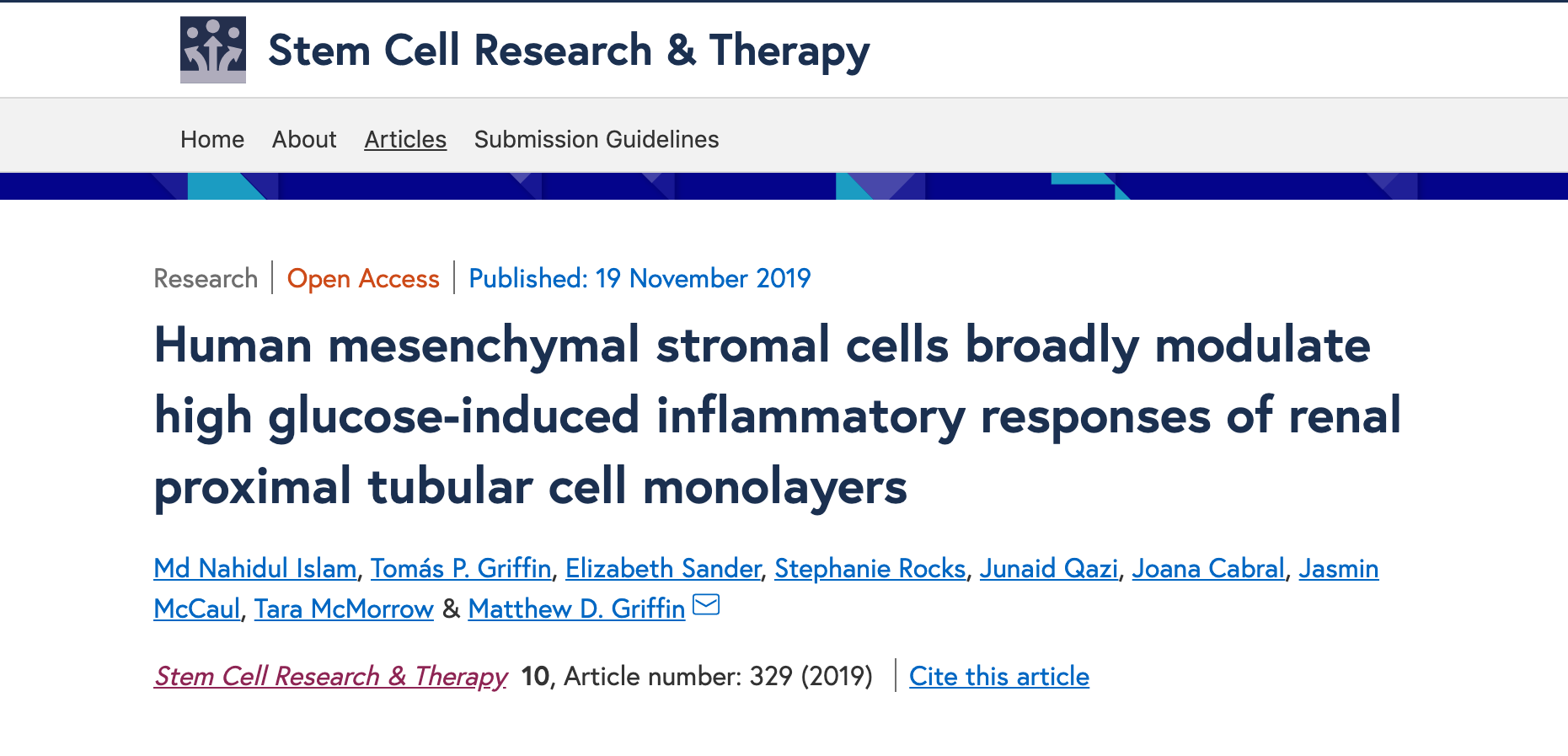 "Human mesenchymal stromal cells broadly modulate high glucose-induced inflammatory responses of renal proximal tubular cell monolayers" authored by Md Nahidul Islam, Tomás P. Griffin, Elizabeth Sander, Stephanie Rocks, Junaid Qazi, Joana Cabral, Jasmin McCaul, Tara McMorrow and NEPHSTROM PI Prof Matthew D. Griffin at NUI Galway was published today, the 19th of November 2019. The open-access paper appears in Stem Cell Research & Therapy (2019) 10:329, DOI: 10.1186/s13287-019-1424-5 You can download the pdf here. Congratulations to the team!
Learn about NEPHSTROM at www.nephstrom.eu
 This project has received funding from the European Union's Horizon 2020 research and innovation programme under grant agreement No 634086. The material presented and views expressed here are the responsibility of the author(s) only. The EU Commission takes no responsibility for any use made of the information set out.