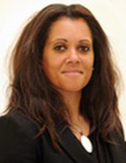 COLOSSUS Coordinator Prof Annette Byrne, RCSI was a distinguished speaker at BIT's 12th annual World Cancer Congress (WCC) 2019 meeting which took place from May 15-17, 2019 in Osaka, Japan. Annette's talk was titled: "Chromosomal Instability as a Predictive Biomarker in Metastatic Colorectal Cancer".
WCC-2019 provided a unique and ideal opportunity for a broad spectrum of researchers, clinicians and other health professionals to meet, discuss, share, learn and connect in order to find solutions to reduce the impact of cancer in the world.
Learn more about COLOSSUS on the project website www.colossusproject.eu
COLOSSUS has received funding from the European Union's Horizon 2020 research and innovation programme under grant agreement no 754923. The material presented and views expressed here are the responsibility of the author(s) only. The EU Commission takes no responsibility for any use made of the information set out.