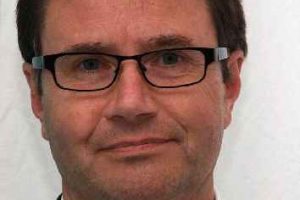 Professor John Armitage, Emeritus Professor of Cryobiology in the Bristol Medical School and former Director of Bristol Tissue Bank, has been awarded an Officer of the Most Excellent Order of the British Empire (OBE) for his services to corneal transplantation.
With a PhD in cardiac cryopreservation, Professor Armitage set up the Bristol Eye Bank with Professor David Easty, then Head of Ophthalmology, and Professor Ben Bradley, former Medical Director of UK Transplant.
Since 1986 the Bristol Eye Bank has been a leader in corneal preservation and supply for transplantation around the UK, growing to become one of the largest of similar initiatives across Europe. Within the UK this transformed corneal transplantation from an out-of-hours emergency procedure to an elective operation that could be planned weeks in advance.
Professor Armitage, now part of the NHS, continues to lead research into corneal transplant outcomes and transplant immunology through the University of Bristol.
Speaking about his award, John commented: 'I am truly delighted to have my work recognised in this way. The award also reflects the impact of the work by the Bristol Eye Bank and recognises the collective effort of Bristol University staff, ophthalmology colleagues in the Bristol Eye Hospital and collaborating organisations including NHS Blood and Transplant and the Royal College of Ophthalmologists. However, above all, I must acknowledge the thoughtfulness and generosity of the families of eye donors, without whom tissue and organ transplantation would not be possible.'
More details can be found at http://www.bristol.ac.uk/news/2018/december/john-armitage.html
VISICORT has received funding from the European Union's Seventh Framework Programme for research, technological development and demonstration under grant agreement no 602470. The material presented and views expressed here are the responsibility of the author(s) only. The EU Commission takes no responsibility for any use made of the information set out.
To learn more, please visit www.visicort.eu, and follow the project on Twitter, on Facebook and on Research Gate.