EUPHORIA Coordinators iThera Medical GmbH exhibited at the 43. Dreiländertreffen der DEGUM, ÖGUM und SGUM in Leipzig, Germany.  The ultrasound meeting, Ultraschall 2019, ran from October 16th-19th, 2019. There was a dedicated session to IBD (aka CED in German). EUPHORIA brochures were available at iThera's booth, F32 where iThera Medical's CEO Christian Wiest (pictured below) was on hand to explain their MSOT technologies and EUPHORIA's Fast-Track-to-Innovation plans.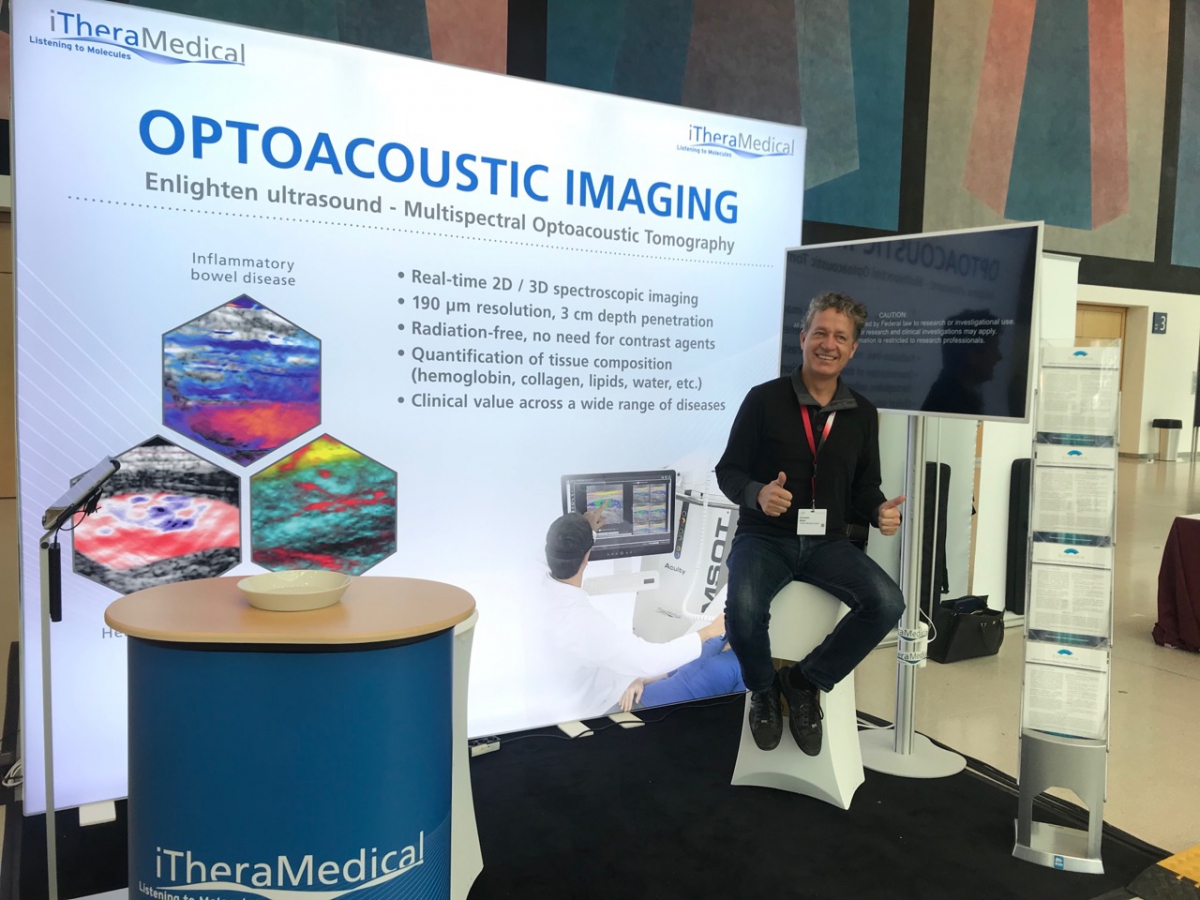 Read the complete story here.
Learn more about EUPHORIA at www.euphoria2020.eu
Follow the project on Twitter @EUPHORIAH2020 and on Facebook @EUPHORIAH2020
This project has received funding from the European Union's Horizon 2020 research and innovation programme under grant agreement No 830965. The material presented and views expressed here are the responsibility of the author(s) only. The EU Commission takes no responsibility for any use made of the information set out.