EU Proposals
Pintail frequently support teams to create or improve EU proposals in which we are not partners (e.g. if the coordinator has strong in-house administrative support). We review or co-write several such proposals a year, although our full-project-lifetime support is more popular and offers more benefits to the coordinator and to the project.
Proposal Review
In 2017 and 2018, some examples of proposals we contributed to included
A successful ERC Advanced grant for a German client
A successful Marie Curie ETN grant for a Belgian client
Several successful H2020 RIAs for clients across Europe
Proposal Review Scope
Our proposal review services reflect the requirements of the client. Some clients want a review of a final draft proposal, a 'pre-submission check'. Others prefer us to help them to shape their proposal structure, or to align their plans with the Topic which they are addressing. We address each proposal on case-by-case basis, aiming to refine the end result and increase the client's chances of being funded. Naturally, the cost of proposal review varies, depending on the requirements of the client.
Costs for Irish coordinators can usually be grant-aided by Enterprise Ireland.
Timing depends on the client and the deadline being pursued. Ideally, the client should have a few weeks to fully address our inputs and suggestions, and for us to review the updates. However, we have often worked on proposals just a few days before the deadline!
EU Sub-Contracting during the Project Lifetime
Pintail also works with clients who are partners in ongoing EU projects and require specific expertise which we can offer. In such a scenario we are not partners, but provide a specific service within the context of a project. Our track record includes writing deliverables "from scratch", re-crafting rough deliverables to bring them up to EU standard, custom R&D, and the facilitation of best practice activities.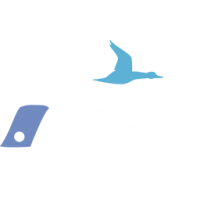 Evaluation
We have acted as evaluators for the Commission for many years, across a number of different programmes. This helps us to keep up to date with the EU's priorities and perspectives.