AutoCRAT (https://www.autocrat.eu/) is a multi-disciplinary project which assembles European expert teams in the fields of stem cell biology, osteoarthritis, preclinical efficacy and safety demonstration, GMP- and GAMP-compliant manufacturing of MSCs, regulatory affairs and health economics analysis. In order to assist our partners with dissemination across these varied fields, we have developed two new slides for insertion into wider presentations to help explain the project and their role within it: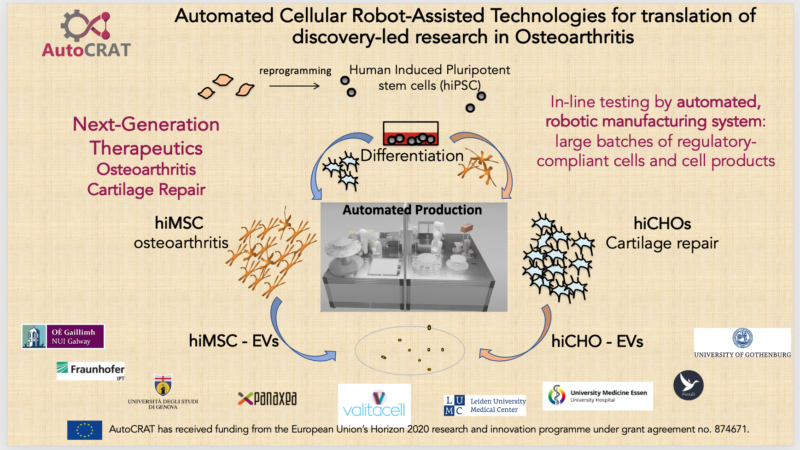 In addition, we have created a ResearchGate profile for the project, click here.
Learn more about AutoCRAT on Twitter https://twitter.com/AutoCRAT2020  and Facebook https://www.facebook.com/AutoCRAT2020/.
   AutoCRAT has received funding from the European Union's Horizon 2020 research and innovation programme under grant agreement No 874671. The material presented and views expressed here are the responsibility of the author (s) only. The EU Commission takes no responsibility for any use made of the information set out.